My most significant publications are a sequence of textbooks, each designed to provide a comprehensive, cutting edge perspective on the application of engineering systems analysis in design.
Latest Texts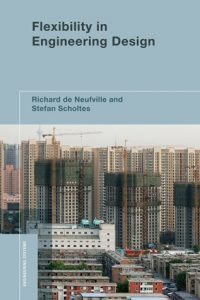 Flexibility in Engineering Design
MIT Press, Cambridge MA, 2011.
with Cambridge University Prof Stefan Scholtes.
A guide to using the power of design flexibility to improve the performance of complex technological projects, for designers, managers, users, and analysts.
Indian edition, PHI Learning of India, Delhi, 2013.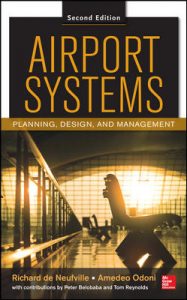 Airport Systems Planning, Design, and Management
McGraw-Hill, New York, 2nd edition, 2013.
with MIT Prof Amedeo Odoni.
A practical, comprehensive guide to the planning, design, and management of airports by leading professionals.
Mandarin Chinese edition, Civil Aviation Publishing House of China, 2006.
Greek edition, Translation by Voula Psáraki-Kalouptsíde, Papasotepiou publisher, Athens, 2009.
Additional Textbooks
Applied Systems Analysis, Engineering Planning and Technology Management
McGraw-Hill, New York, 1990.
Airport Systems Planning
McMillan, London, UK and MIT Press, Cambridge, MA, 1976.
Systems Planning and Design
Prentice-Hall, Englewood Cliffs, NJ, 1974. edited with D. H. Marks.
Systems Analysis for Engineers and Managers
McGraw-Hill, New York, 1971. with J. H. Stafford.
Adapted and republished by Open University for Commonwealth, England, 1974.